Tax Chopper - Canadian Online Tax Software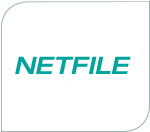 TaxChopper for 2017 tax year is under CRA certification now.

Income tax preparation software companies must seek NETFILE T1 Certification from the Canada Revenue Agency (the "CRA") for tax preparation Software Product s to be used in conjunction with CRA's NETFILE electronic tax filing service. NETFILE T1 Certification of this product from the CRA may or may not have been obtained at this time. Please consult the CRA website www.canada.ca/netfile or TaxChopper.ca beginning February 2018 to determine this product's certification status.
3 years in a row, we were ranked No.1 among all Online tax programs!